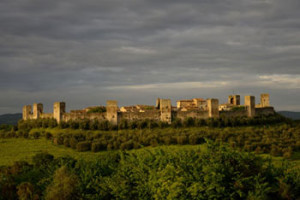 Monteriggioni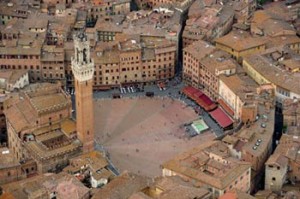 Piazza del Campo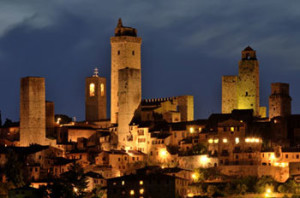 San Gimignano

Content:  Tuscan countryside, Siena, San Gimignano, Monteriggioni, art, history and
architecture.
Form of excursion: Driving/walking tour (approx. 3 hour drive and 2 miles walking) with English speaking licensed driver/ guide and licensed Siena guide.
Format: Private tour
Transfer arrangement: From and to your hotel with private driver with Mercedes class vehicle. Duration: 9 hours
Child-friendly itinerary rating (based on traveler feedback):
Your private driver guide will pick you up from your hotel whereupon you will depart for Siena. Undoubtedly the most popular town in Tuscany, Siena earns its popularity thanks to the well-preserved, medieval palaces and its unique shell-shaped Piazza del Campo, one of the largest medieval squares in Europe. It is in fact, this square, which has hosted the Palio every year since the 14th century, a short but wild horse race which attracts visitors and spectators from around the world.
You will also be able to visit Palazzo Pubblico housing a collection of medieval maverick paintings, civic rather than religious subjects, the most prominent being the Allegory of Good Government by Ambrosio Lorenzetti. You can also challenge yourself to climb up the adjacent Mangia Tower, the highest medieval tower in Tuscany, to enjoy one of the most impressive views of the surrounding Tuscany countryside and the hills of Chianti. An in-depth visit of Siena may require more than one day, however in this tour you will be able complete your visit to Siena without missing the other must-see attraction: The Duomo.
Next you will depart to Monteriggioni for a lunch break. This was known in the middle age also as the "invincible fortress". For centuries this settlement carried out the function for which it was created, repelling a multitude of attacks. After lunch, your driver will take you to nearby San Gimignano. Here rather than fight, in the middle age, rivalries among the local rich family were revealed by building towers annexed to their dwelling, which made San Gimignano renowned as the town of the 100 towers.
Duration: 9 hours Included: – English speaking driver/guide – Private licensed guide in Siena.