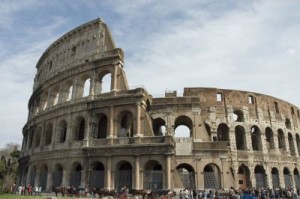 Rome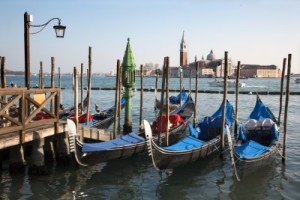 Venice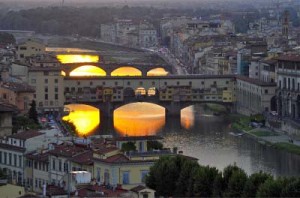 Florence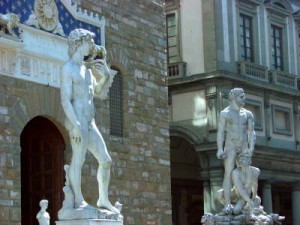 David by Michelangelo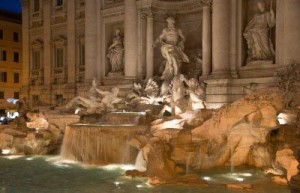 Trevi Fountain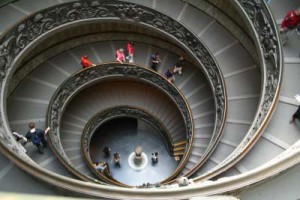 Vatican Museums
Ancient Rome, Coloseum, Vatican Museums, Rome's Piazzas (Spanish Steps, Trevi Fountain…), David by Michelangelo, Old Bridge, San Mark Basilica, Venice gondola ride
Visiting in small group
No-stand in line booking to museums and sites
Food & Wine experience
Hassle-free transfers by high-peed train with seat reservation and private transfers
Centrally and conveniently located accommodation
Free time on your own
Customizable Itinerary
Local Travel assistance
Prices per person (land only) – 2018

Double room




2,000 USD

Triple room




1,800 USD
Day 1 – Venice
Upon arrival at the Venice International Airport you will be transferred, by private boat, to your centrally located hotel in the heart of Venice. Spend the rest of the day relaxing and exploring on your own or you may also wish to experience the intimacy of the Venice Canals with an optional gondola ride.
Day 2 -Venice
In the morning, meet with your private guide tour to visit the highlights of Venice; San Mark's square, San Mark's Basilica, Bridge of Sighs. The tour might be optionally extended to visit the gorgeous rooms of the of Doge's Palace or with a private cruise along the Grand Canal for a sightseeing of the greatest Palaces built by of the Venetian aristocracy over many centuries . In the afternoon, we encourage you to visit to the island of Murano, easily done on your own, with its many glassblowing factories and museums.
Day 3 – Florence
Traveling by Italy high speed train is by far the most enjoyable and fastest way to travel between Venice and Florence. You might choose to travel in comfortable coach class or upgrade to higher class. Upon your arrival at Florence train station, a private chauffeur will transfer you to your hotel, located in the heart of Florence. In the afternoon, short tour to visit  Accademia Gallery (David by Michelangelo) with a no-stand in line reservation. Balance of the day at leisure.
Day 4 – Florence
In the morning, visit the highlights of Florence with a small group walking tour; The Duomo by Brunelleschi, Giotto's Bell Tower, the Baptistery of St. John or the Piazza della Signoria with its surrounding Renaissance buildings; the Loggia dei Lanzi, Palazzo Uguccione and Tribunale della Mercanzia, and the Ponte Vecchio (the Old Bridge). Afternoon at leisure or optional acivity.
Day 5 – Rome
Easy start today. You will get to Rome by high speed train in less than 1,5 hrs, where a private chauffeur will meet you at the train station and transfer to your hotel in downtown Rome. Late afternoon, immerse yourself in downtown less touristy roman quarter to experience a local lifestyle by joining a small group tour to savor over 20 wine & food tasting. You will visit several quaint, well praised by local, shops, to enjoy top quality ingredients, rarely offered in most touristy areas.
Day 6 – Rome
Today, you will join a small group walking tour to visit Ancient Rome and the best places in downtown Rome: The Colosseum, Arch of Constantine, Roman Forum, Temple of Hadrian, the Pantheon, and Baroque Rome: Capitoline Hill, Trevi Fountain and Piazza Navona. Balance of the day at leisure or optional activity.
Day 7 – Rome
Today, join a small group walking tour to visit the Vatican Museums with the Sistine Chapel, Saint Peter Basilica with the Pieta' by Michelangelo and St. Peter Square.
Day 8 – Departure
Private transfer to airport and departure.
LODGING
Charming 3-star (Comfortable) centrally located accommodation, breakfast and hotel tax included
EXCURSIONS  AND ACTIVITIES:
Private guide to visit Venice (2 hrs.).
Small escorted group tour to visit Florence (3 hrs.)
Small escorted group tour to visit Accademia Gallery (1 hr.).
Small escorted group Food & Wine. Dinner included. (4-5 hrs.).
Small escorted group tour to visit Rome (3 hrs.).
Small escorted group tour to visit the Vatican and St. Peter Basilica (3 hrs.)
No-stand-in-line reservation and entry fees:
Accademia Gallery
Coliseum, Forum and Palatinum
Vatican Museums
TRANSPORTATION:
Private transfer:
From and to airports in Italy
From Florence train station to hotel in Florence
From Rome train station to hotel in Rome
High Speed train with seat reservation:
Venice to Florence
Florence to Rome
OPTIONAL & UPGRADES (prices p.p. ):
First Class or Luxury Hotel package. (prices upon request)
Additional day/s in Rome, Florence and Venice. (prices upon request)
Additional escorted tours/activities (prices upon request)
1st Class train tickets. $90