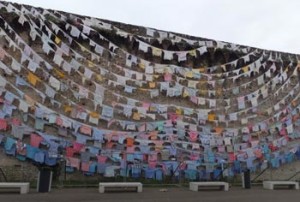 Textile Museum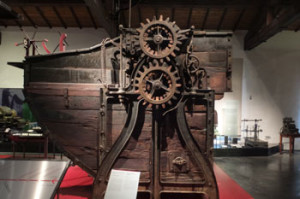 Textile Machine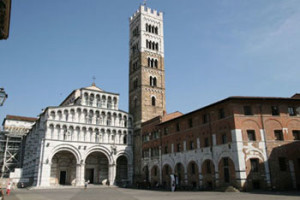 Duomo - Lucca

Content:  Textile Museum and the medieval walled town of Lucca.
Form of excursion:  Driving/Walking tour (approx. 2.5 hrs driving and 1 mile walking) with English speaking licensed driver/guide.
Format: Private tour
Transfer arrangement: From and to your hotel with private driver with Mercedes class vehicle. Duration: 6 hours
Child-friendly itinerary rating (based on traveler feedback):
Your English speaking driver/guide will pick you up at your hotel in the morning. En route to Lucca you will stop to visit the Museum of Ancient Textile. Here a self guided tour will offer you the opportunity to see beautiful, ancient well preserved fabrics, as well as to learn about Da Vinci textile machines.
Travelling a short distance further you will arrive ia Lucca. The first settlement of this town dates back to pre-Roman age, and became a Roman colony in 180 B.C. During the middle age, Lucca became famous for its textile industry, mostly silk, for which Lucca has been enlisted in the UNESCO Heritage sites. Even now, a large variety of Italian clothes are produced in this area. Lucca is still a less crowded tourist destination, its typical medieval layout and outstanding architecture are greatly appreciated by those that visit here.
After your lunch break in one of the many family run restaurants serving strictly local cuisine, you will have free time to walk on top of the medieval wall which encircles the downtown and to enjoy a stop at the open market in the unique square built on the footprint of the Ancient Roman Amphitheater. Visit San Michele square, Napoleon square, the Cathedral of San Martino, the Church of San Frediano and the medieval Guinigi Tower with it's centuries old rooftop garden.