Eco Italia is a Italy Travel Specialist which core business is to provide reliable, knowledgeable and transparent travel services to our clients and to help them avoid making decisions that may compromise what should be relaxing and memorable trip of a lifetime. Please feel free to call and discuss these issues with us.  We are confident that you will trust Eco Italia to plan and arrange your vacation.
While our competitiveness does not stand out in the booking of one accommodation or entry ticket  or a day excursion as you might find in the major automated online travel companies, we have earned the loyalty of our clients for our competence and integrity in the business.
Our Small Group Tours and Private Tours of Italy, reflect the years of knowledge and experience  acquired in creating custom tours to Italy for groups of all sizes, ages and interests. As a native of Italy, Carlo has an understanding of the culture and relationships with all of our providers that enable us to provide the highest quality of service for all of our tours.  We collaborate with our partners in developing new ideas and finding unique experiences for our clients.  Much like having a personal friend in Italy to help steer you in the right direction.
ACCOMMODATIONS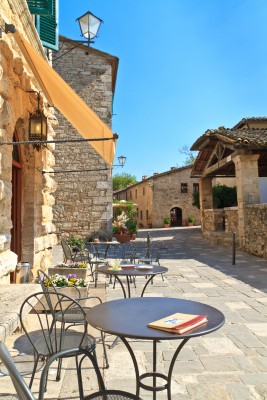 Reservations for selected accommodations in comfortable
to first class hotels, luxury resorts, villas or charming B & B's
 We personally inspect each for cleanliness, quality
and service
 Each lodging will meet your criteria for ambiance,
character and amenities
 Each will be located centrally and conveniently located
near your interests
TRANSPORTATION
Limousine or Luxury Mini-van service with private driver
High-speed train tickets with reserved seating
Cruise or private boat
Flights within Italy
Help with arranging car rental
ACTIVITIES
Private and small group tours for your group with licensed,
English speaking professional guides and drivers
We take special care to match our guides experience and
expertise with the age and interests of your group
Excursions to all the major attractions and also many special interest activities (wine tasting, biking, cooking classes, etc.)
For some activities, private tours will be the only option and, for some, a small bus will be the best option.