With so many years in the business of designing custom tours to Italy, we have built the reputation of Eco Italia on providing the essential elements of every tour; safety, quality, comfort, consistency and reliability.  View our Small Group Tours of Italy and Private Tours of Italy, which represent our most popular itineraries, and if you find just the vacation you are looking for, fill out the contact form or call 406-721-5639 and a representative will contact you.
The personalized tour process begins when send us the Plan My Trip request.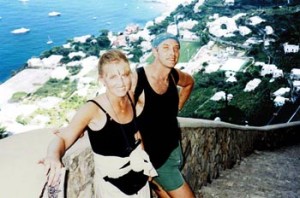 This is for you a no-obligation request, however we need a certain amount of information and contact information before we begin drafting the first itinerary and cost estimate and it may be necessary to talk with you before proceeding. We will respond, within 7 days, with our first proposal.  In collaboration with you, we will create an itinerary which suits all of your needs as efficiently as possible, offer suggestions for other opportunities and explain thoroughly all aspects of your tour.
When you are fully satisfied with the itinerary, we will provide you with a final price quote of your Vacation Package. To secure your reservations we will require a non-refundable deposit (based on the services included in your tour). The balance will be due 60 days prior to the first day of your tour. The ultimate goal of Eco Italia is to provide for you a wonderful, relaxing, carefree trip to Italy.